ecologic solar systems
your solar energy partner
Solar Energy Systems for Domestic and Commercial Use
PV Green card certification
*What is PV Green Card Certification? The South African Photovoltaic Industry Association (SAPVIA) has developed a quality mechanism to standardise practices, the PV Green Card, to ensure that Rooftop Solar PV installations are done responsibly and sustainably.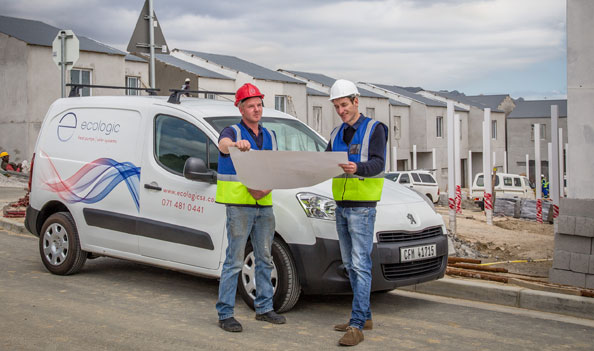 Water Heating Systems
Before installing a solar PV system you need to decrease the energy load in your home and the major electricity usage is your geyser. At Ecologic Solar we have been installing residential and commercial heat pumps for nearly a decade. Our well qualified installation teams are trained and experienced. We take pride in our installation quality and we have a dedicated back up and servicing team.
Contact Ecologic Solar Systems
For a consultation, an energy audit, design and quote for an energy efficient home or business.